I have had the pleasure of knowing Brook, both professionally and personally, for thirty years and would not hesitate in recommending him.
– Al, Business and Real Estate Client
Real Estate Law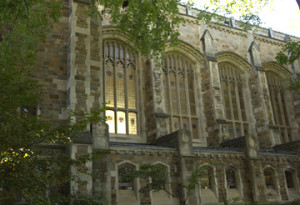 We represent owners of all types of real estate. Whether your matter involves a private residence, a multi-unit apartment complex, an office building, or a shopping center, we can help the process go more smoothly, while protecting your interests. We have extensive experience in commercial and residential real estate transactions, as well as real estate-related litigation.
Sale and Purchase Transactions:
Regardless of whether you are buying or selling, whether you have a Realtor® or are acting without one, or whether this is your first real estate transaction or your 31st, we can help sort out all of the complex details that have to be handled properly to ensure a smooth closing.
We can assist in the preparation or review of the sales contract, help you understand the state of the title to the property to determine if there are defects in the title, and remove clouds on the title where possible, as well as review and negotiate any needed corrections in the documents prepared by the closing agent.
If you need to set up an entity (LLC, corporation, partnership, etc.) to complete the transaction, our business law expertise can assist you. If you might benefit from an IRS 1031 tax-deferred exchange or a reverse 1031 exchange, we have experience and can provide guidance.
Land Use Issues:
If you are contemplating construction of a structure or changing the use of your property, we can help advise you regarding zoning issues that may affect your ability to achieve your goals. It is far better to address these matters in advance than to learn that your new building or land use is not allowed.
Boundary Disputes and Resolution:
If there is a disagreement with an adjoining property owner regarding the property line between your parcels, we can help you decide how to proceed. It is important to remember that inaction, or failure to address such an issue over a 15-year period, can result in the loss of property rights in the State of Michigan.
Landlord/Tenant Issues:
We have significant expertise in landlord-tenant law, both residential and commercial. We can help you develop your lease to protect your interests and your property, and we can help you enforce the provisions of your lease when necessary.
Financing:
Our clients, who are commercial property owners, rely on our expertise with their mortgage financing and refinancing issues. While residential mortgage lenders are unwilling to make any changes to their standard documents, commercial lenders will often agree to compromise on some of the more burdensome terms of their "standard" loan documents. We can help you decide what to ask for.