Though I hired Brook for his legal services, I can clearly and confidently say that his wisdom, knowledge, and perspectives extend well beyond that.
– Craig, Business and Real Estate Client
Business Law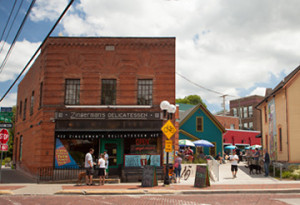 Most business operations require legal assistance from time to time. Our firm can help with the various, and sometimes unexpected, legal issues that you may confront so that you can focus on managing your business. We are experienced in business practices and have represented business clients in many types of litigation.
We can assist with the selection of the correct form of entity for your business (corporation, partnership, limited partnership, limited liability company, etc.), depending on your needs, and can help with the creation of that entity and preparation of annual reports and filings on behalf of the business.
Businesses do sometimes find themselves in legal disputes. Our firm's goal is to work with you to attempt to avoid litigation when possible, but if reasonable and fair negotiations fail to produce an acceptable outcome, we will vigorously represent your interests in court.
If you need representation in business litigation, Brook Smith has extensive experience and is prepared to aggressively pursue your interests. Business litigation frequently involves complex discovery and document review. Brook Smith will be able to handle the extensive preparation necessary to best represent your business and will be thorough while also being mindful of the need to be cost efficient.
A number of businesses have been clients of our firm for more than 30 years. We are proud to have helped them grow and prosper over the years, and we look forward to the opportunity to serve your business as well.